About Laurel Canyon Brewing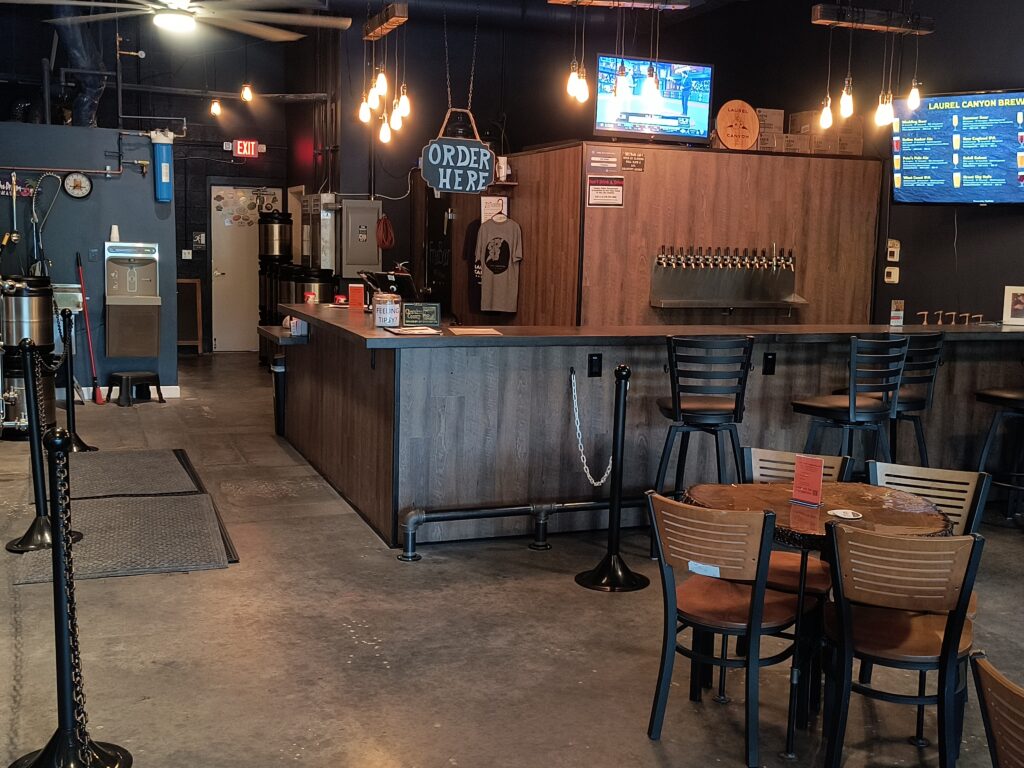 Ron and Leuveda (Veda) Baggio have been married for 42 years, raising three children, and now enjoying life with grandchildren. Ron started home-brewing in 2014 with a one gallon kit from his son as a Christmas present. After completing a second kit he purchased on his own, he was hooked. Shortly after that, it became a desire of his to brew beer as a profession after he retired from his job at the United States Post Office as an electronic technician. When he found out he could retire two years earlier than previously thought, it was game on. They sold their house, moved into an apartment in Canton, and started planning to open a brewery. Veda knew from the beginning it was going to be get on board, or get left behind, so she got on board. They have enjoyed doing "research", visiting over 200 breweries from Maine to Wisconsin, and Alaska to Key West. It took almost two years to negotiate a lease, but it finally happened, and the dream has been realized.
     Ron spent twenty five years working for the post office as an electronic technician, working on mail processing equipment at the main plant near the Atlanta airport. Before that, he had worked in numerous jobs involving maintenance, working on cars, airplanes, semi trucks, boats. He has always loved being able to create things, whether with wood, metal, electronics or concrete and brick. The most important things about making beer are creativity, process, technique, and above all, patience. Ron has all of these qualities, not only from job experience, but from raising three children (patience).
     Veda spent twenty plus years working in the restaurant business. She won many awards for her restaurants because of good customer service, food quality, organization and store cleanliness. Veda will be invaluable in the brewery focusing on beer quality, making sure everything is clean and shiny, and keeping everybody, especially Ron, focused. Her leadership and organization skills are second to none.
     Laurel Canyon Brewing is a small, local neighborhood brewery, making and
serving good, fresh beer, and creating a gathering place where people can meet in a relaxing, comfortable, clean and inviting environment. By focusing on the local
community, LCB can be a place that people can call their own, and the brewery
can cater to what local people would like. It will not be trying to compete for shelf space in grocery and package stores that are getting overcrowded. Laurel Canyon Brewing is not looking to become a big beer producer trying to get everyone to drink its beer. It just wants to serve the local community and be molded by its clientele.
Hours of Operation
Monday      Closed
tuesday      closed
wednesday  closed
thursday     4 – 9 pm
friday          2 – 10 pm
saturday     12 – 10 pm
sunday          1 – 9 pm